LAVENDER SONGS
Since 2015 I have been searching queer and other archives and libraries such as the Spinnboden Berlin, the Fonds Chomarat Lyon, the Archives Lesbiennes and the Archiv Audiovisuel Simon de Beauvoir in Paris, the Lambda Warsaw and the archive of the Gay Museum Berlin as well as online for fragments and traces of queer life and love. What I find are personals, newspaper articles, novels, police files, t-shirts, photos and other testimonies. Since then, I've been sharing the stories I find and the characters I met in readings, articles, and a radio play. The questions that occupy me are: How can history be told when the traces have disappeared, been destroyed or erased? How can marginalized groups tell their own pasts, presences, and thus futures against this backdrop?
Clubbing on a gay night turns into a glittering party. Among the guests are Olga Rado, Mette, Eri and many other book favourites. The ladies* nestle around the tables, smoking cigarettes, the authors order one beer after another at the bar, while Fräulein Dr. Südekum keeps to her corner, trying not to stick out. A boisterous, familiar air fills the room and chat-ups are whirring around. No-one seems to notice the lone scorpion, which climbs up the wall behind the counter… This is where the women* who love women* meet to flirt, kiss and whisper sweet to one another, to talk, dance and write lesbian herstory…
Research, Script, Concept: Irène Mélix
Direction, Sound: Antje Meichsner
Translation: Olga Hyrckowian
Proofreading: Wero Posnik
Voices: Ulla Heinrich, Rosa Klee, Irène Mélix, Antje Meichsner
sponsored by the Kulturstiftung des Freistaates Sachsen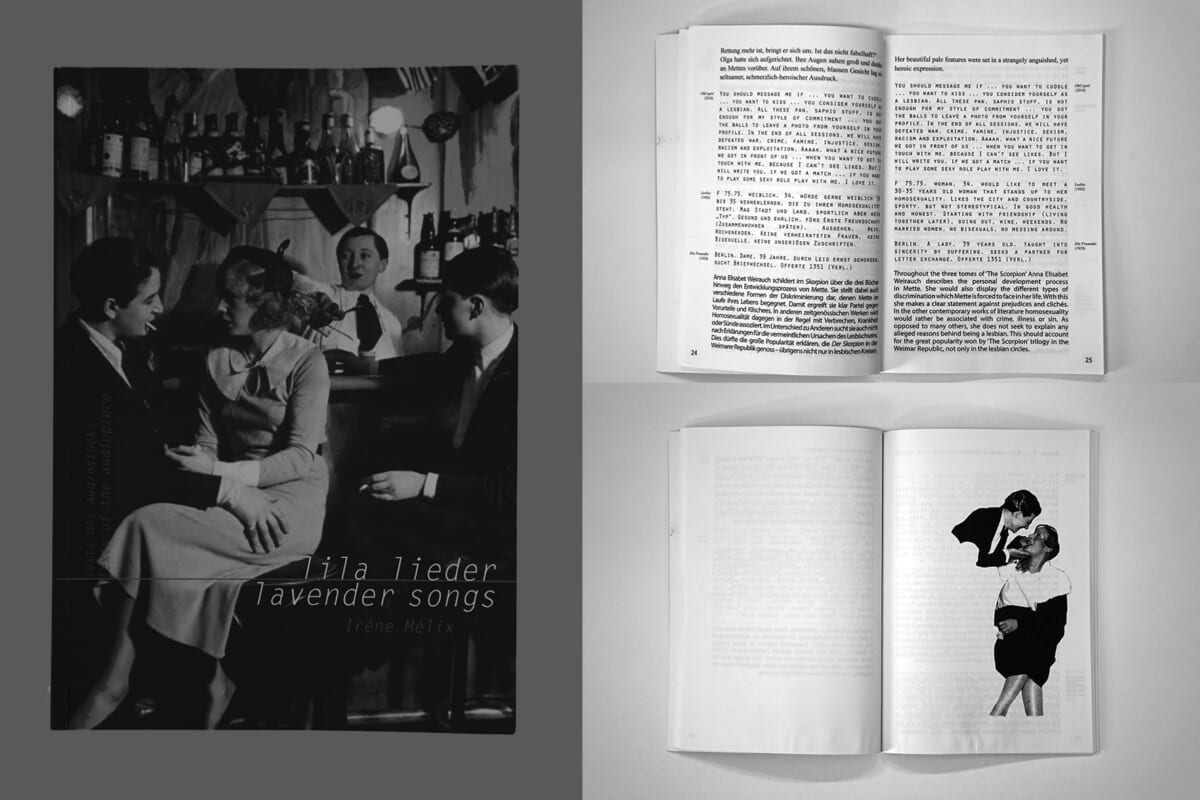 Readings have been held in Dresden (2017/2023), Lyon (2019), Prague (2019), Wroclaw (2019), and Berlin (2019/2020), among other cities.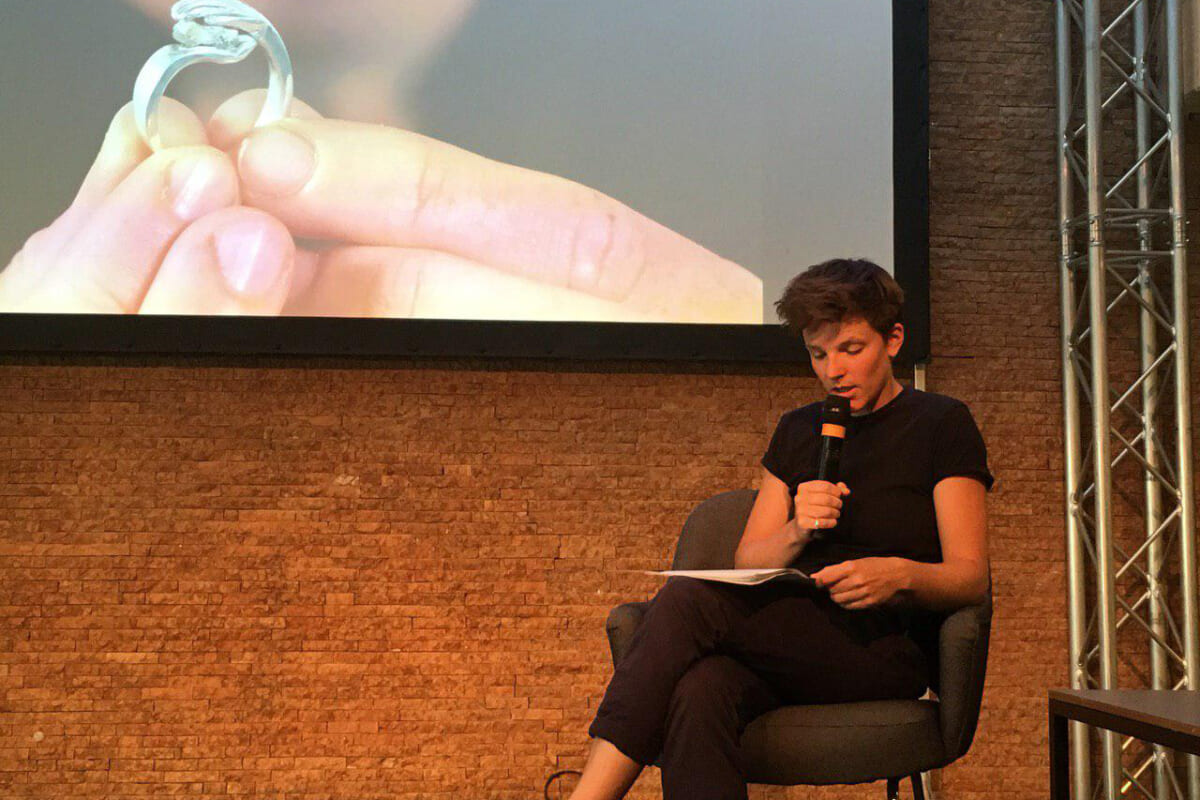 Reading at ALMS conference, Berlin (2019)