Summer Semester 2019, HfBK Dresden
"Hört die Signale – die HfBK Dresden 1933"
Course and exhibition
https://www.hfbk-dresden.de/veranstaltungenkalender/details/hoert-die-signale-die-hfbk-dresden-1933/
Shortly after the Nazis came to power, celebrations were held at the Dresden Academy of Arts and immediately the swastika flags were hoisted. One day later, on March 9, 1933, the same spectacle took place at the Academy of Arts and Crafts – albeit amid loud protest: During the ceremony, some 16 students and two alumni gathered in the stairwell and joined in singing the "Internationale." The seminar started with this act of resistance and presented the results of the research done during the semester. The seminar and the subsequent exhibition were about the courageous students, but also about art and cultural politics in Dresden around 1933.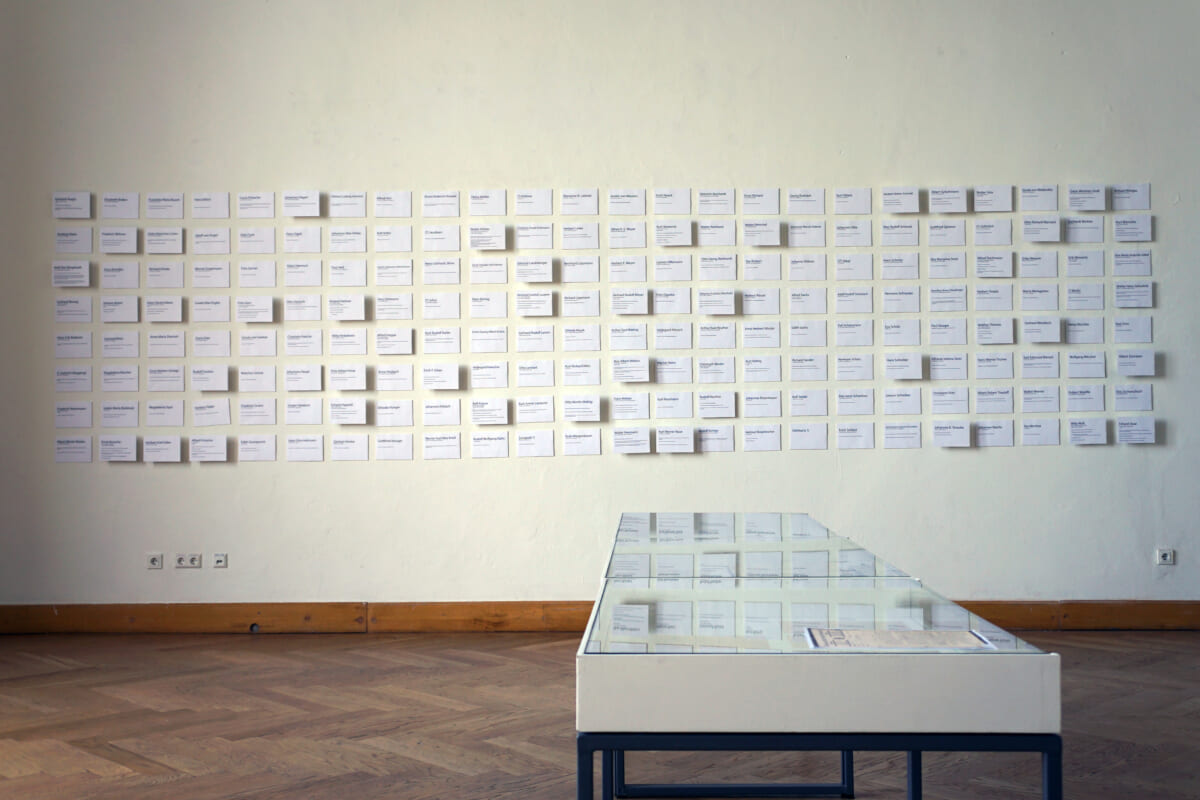 January 2020, workshop at Kassel Art Academy
"Art is Work"
Artist talk and talk about CindyCat, precarious labour conditions in the field of the arts and strategies against them.
The one-day workshop with students of the Academy of Arts was about the profession of the artist. Here, not only were practical professional questions of artists discussed on the basis of the trade union work of CindyCat, but also questions were asked on the level of artistic work: What does the profession of the artist mean? What do reproductive work and artistic work have in common? And how can very practical answers to the precariousness and functional logic of the culture industry be found from feminist and trade union perspectives?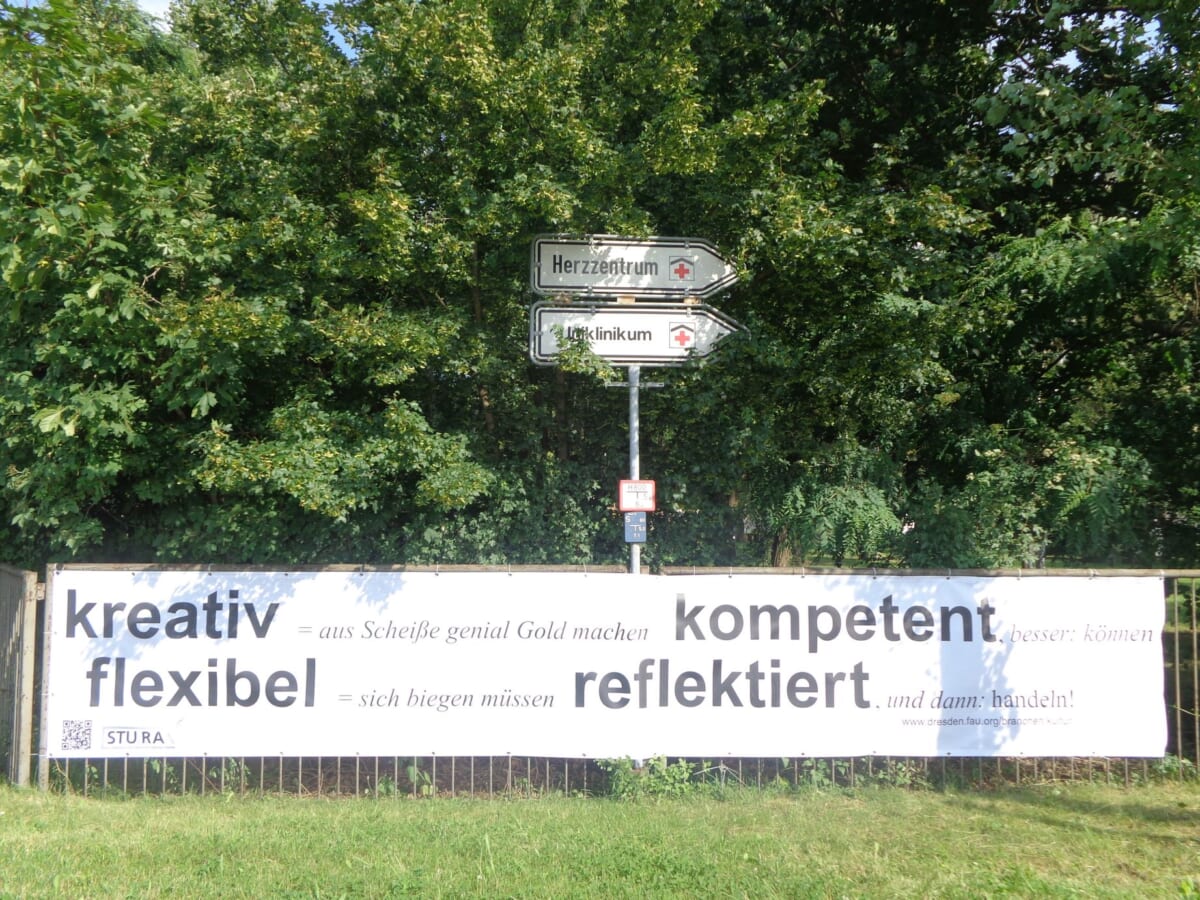 Winter Semester 2019/2020, TU Chemnitz
"Doing memory – Historische Sozialraumerkundungen und Erinnerungsarbeit im ehemaligen Fritz-Heckert-Gebiet"
Research Seminar
https://offener-prozess.de/ein-fritz-fuer-das-fritz-heckert-gebiet/
https://www.tu-chemnitz.de/tu/pressestelle/aktuell/10278
In the concept of "transitional justice", the aim of this seminar was to scientifically and artistically process the neighborhood history of the Heckert area in Chemnitz in relation to the NSU (National Socialist Underground) to make the remembrance of the crimes and the victims of the NSU visible in public spaces of the urban society. With the research results of the social space analyses, FRITZ was created – a reference to the district magazine that appeared uniquely in 1998.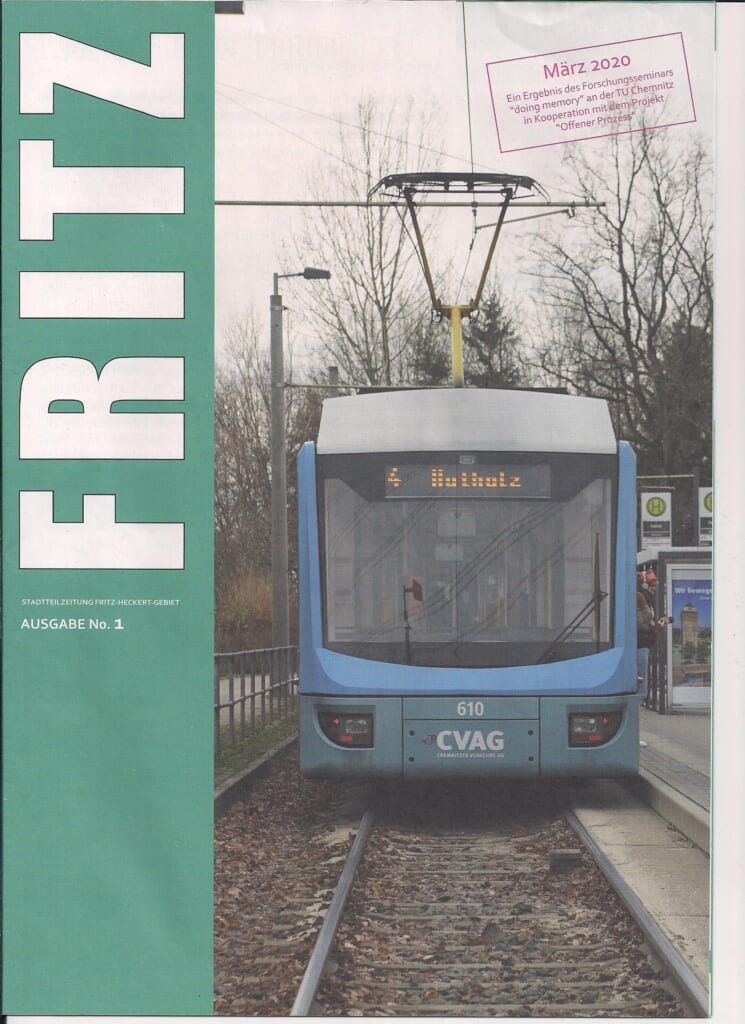 January 2021, HGB Leipzig
"NO SOLO" – Artist talk with students from the media art department
On the basis of the exhibition NO SOLO (D21, 2020), this artist talk with media art students presented and discussed various artistic works that deal with the question of the solo artist. Here, not only outdated myths of a (mostly male) artist genius play a role, but also the question of how artistic work can be thought differently and in more feminist ways. What kind of collective structures are conceivable? What is the professional field like for artists working alone? And what role does loneliness play in artistic work, especially during the pandemic?