Diamond Splinters, Kunsthalle Osnabrück (2022/23)

https://kunsthalle.osnabrueck.de/de/programm/diamond-splinters-osna-s-queerstory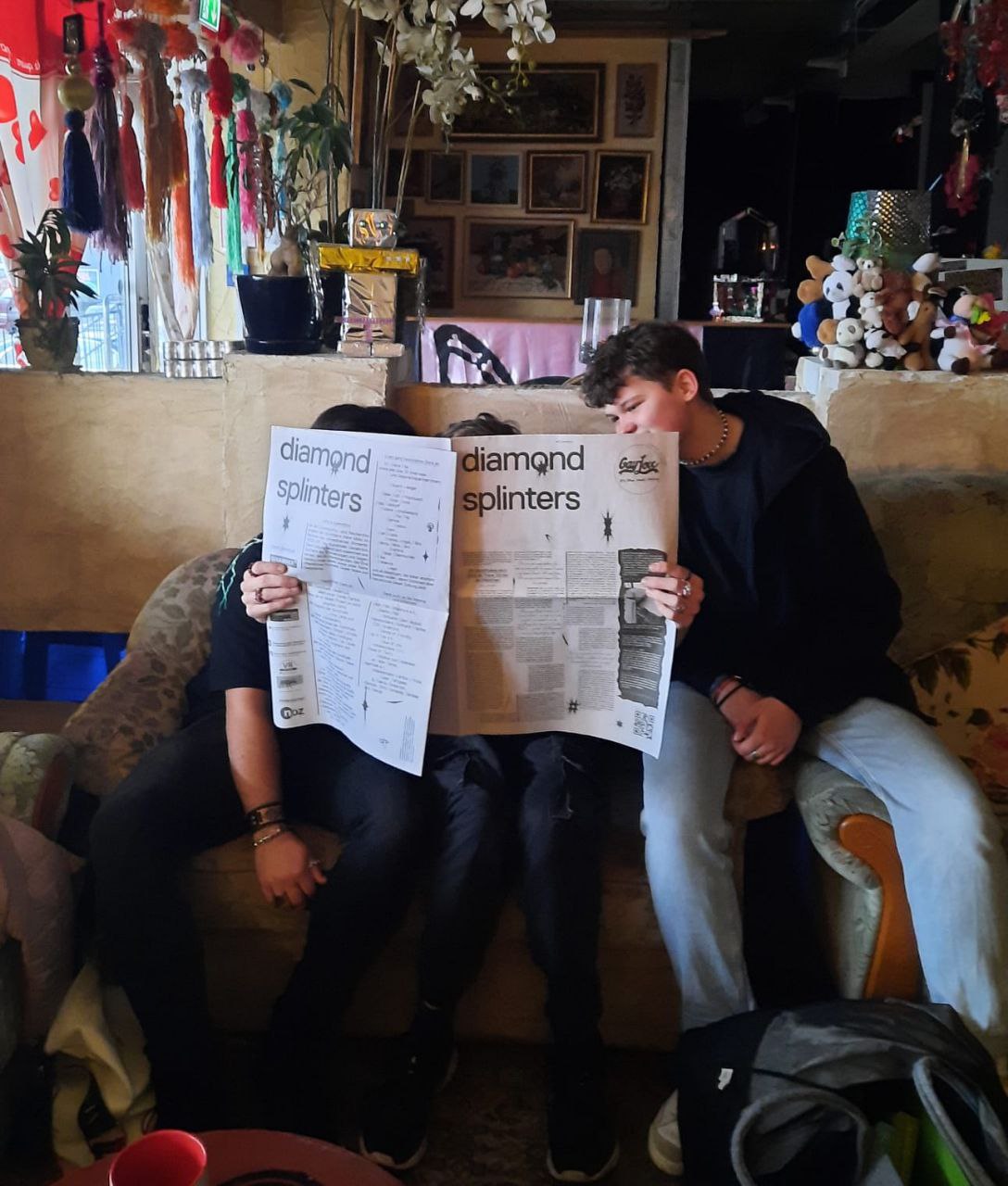 Photo provided by the group Starkids – SHG Transkids, Families and Friends
Diamond Splinters – Osna's Queerstories is an artistic research and mediation project that traces queer life and love in Osnabrück. With the Kunsthalle Osnabrück and in close cooperation with the curator Manila Bartnik, a series of events has emerged after lengthy research, many interviews and meetings such as the one with Dr. Diana Häs, who has been involved for many years. People have come together for queerwalks, soft dates, storytelling cafés, Coming-Out Day, the memorial day of Peter Hamel and many other formats to exchange ideas about Osnabrück's queer past, present and future. The crowning glory is the newspaper Diamond Splinters, which appeared in January 2023 as a special supplement to the Osnabrück daily newspaper throughout the city – with it I return the stories, collections, traces and thoughts to the queer community of the city. The queer talk show and closing event was about Osna's queer future, for which I sincerely wish all the wonderful local people nothing but beautiful things!
click here for the flyer showing all events (only in German)
click here for the newspaper (only in German)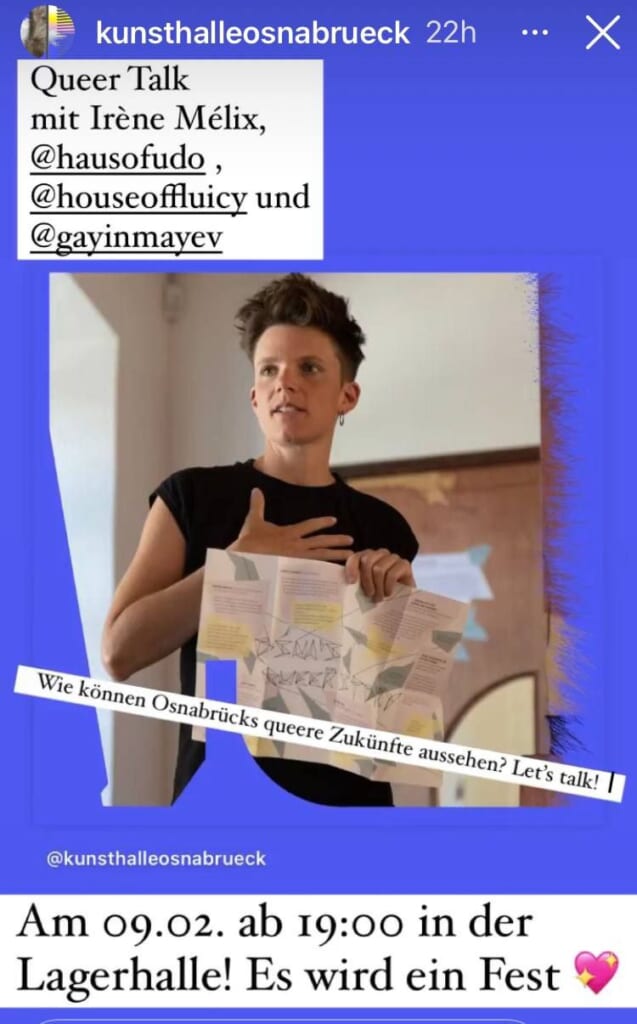 My warm thanks go to the Kunsthalle Osnabrück, to the curator Manila Bartnik, to the graphic designer Hjördis Lyn Behncken, to the art education and photographers, proofreading, to the queer political groups in Osnabrück, to the archives and supporters. Above all, I would like to thank Dr. Diana Häs and all the interview partners. I thank them for the trust they have placed in me.